Reserve your driver in advance!
Driver blocked in advance

Fixed price without markup

Driver waits with sign for free

Flight or train arrival tracking
Get a quote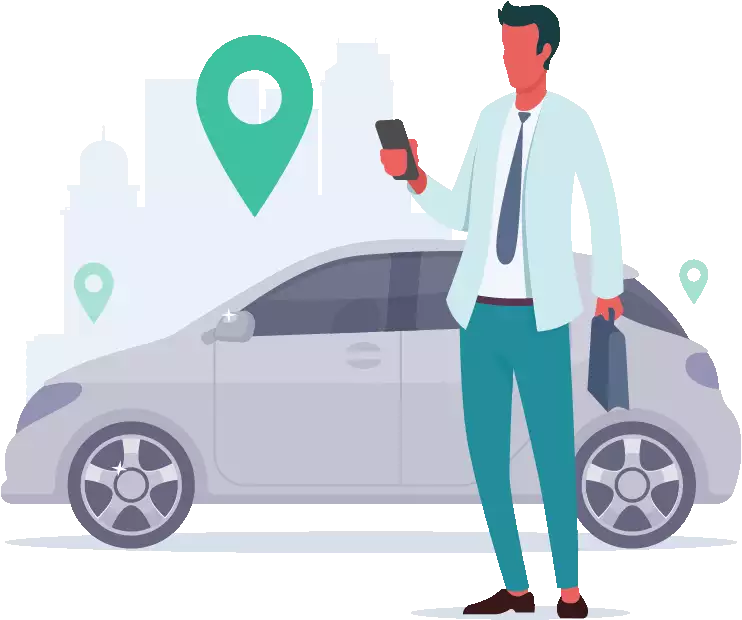 How it works
1 - Simulate the rate
Indicate pick-up and destination addresses.
2 - Book
Save your information.
We specifically block our driver's schedule for your ride.
3 - Confirmation
Your driver is guaranteed.
You will receive their number before pick-up.
Reserve in advance
We are specialists in early reservations.
Our system allows you to book a private driver up to 1 year in advance!
We block the schedule of our driver as well as the price especially for your ride.
Simulate the cost of my ride
Airport / Station Transfers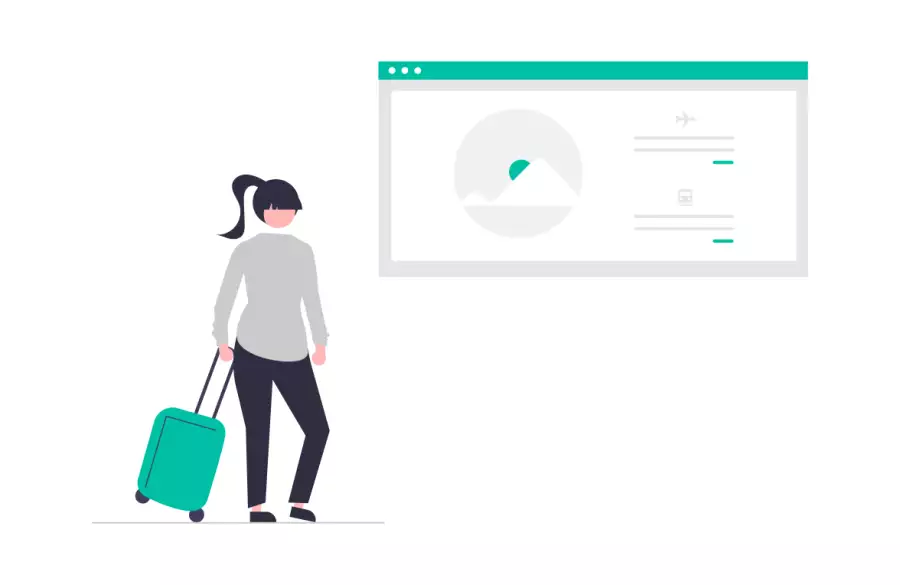 Driver schedule blocked at the time of your reservation.
1 hour free wait at an airport and 15 minutes at a train station.
Privileged welcome at airports, driver will wait with a sign for free.
Flight or Train arrival tracking.
You receive the number of your driver by SMS.
Simulate the cost of my ride
Frequently asked Questions
The schedule of our driver is automatically blocked especially for your ride at the time of your reservation. You are therefore guaranteed to have a driver.
The price is not subject to change based on traffic, additional baggage or tolls. You simply pay the price indicated when you make your reservation.
We advise you to book your driver as soon as possible in order to guarantee the price. The longer you wait to book, the more likely the price is subject to increase.
With your flight number, our driver will follow the delay and adapt to pick you up at the arrival terminal. Our price includes 1 hour of delay offered!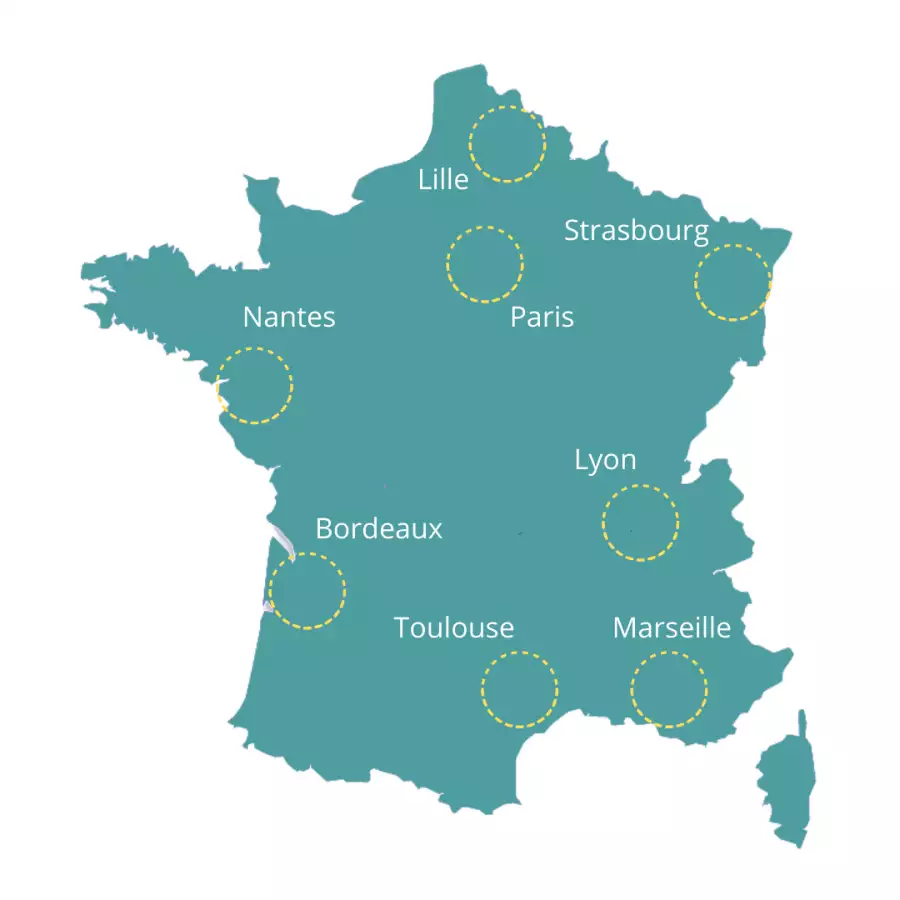 Where are we present?
We are present in Paris, Lyon, Nice, Toulouse, Bordeaux, Marseille, Nantes, Lille, Strasbourg and Geneva, etc.
We guarantee quality support wherever you go.
Download the application
Vehicle range
We provide you with secure Premium vehicles.

Sedan
Type Mercedes Class C, E or equivalent
4 passengers max
3 bags
Air conditioning
Welcome service on arrival included
Free cancellation 24 hours in advance

Van
Type Mercedes V-Class or equivalent
7 passengers max
7 luggage
Air conditioning
Welcome service upon arrival included
Free cancellation up to 24 hours in advance
Offer for Professionals
Because your customers and employees are unique.
NAVECO provides your company of premium services at the right price for the travel of your employees or your suppliers.